Hey girls!
Most of you probably know that in the beginning of the year most make up brands exchange some of their products with different products or with new colours. This change recently happend with Catrice. The most excited I was over some nail polishes. I only bought two so far but that can and will cange...
On a blog I read that it could be a dupe for the Chanel Peridot. Well, I don't think it is. Just google some pictures and you will see that Peridot has a hint of green in whereas Genius In the Bottle looks more like a gold polish. A very metallic one. Take a look:
In the bottle you can see a hint of blue but that is not visible on the nails.
Also you need at least two coats to make the polish opaque. Better are three.
Well, the bottle was promising, the content was just gold. I'll have to compare this with another Catrice polish in gold. Would be interesting if there's a visible difference...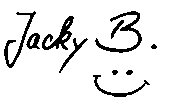 P.S.: I nearly forgot to tell you about the new brush. It is now much more wider and makes applying nail polish so much easier. One swipe and it looks good. Great improvement, Catrice!