Hey guys,
sorry that I've been absent for a few days. I was ill again. I still am but feeling better.
There are some new LE's coming out in March and I thought you might be interested. Today I want to show you the Modern Art LE by Alverde. Be prepared. There will be some pretty strong colours.
What I aready like from the look of the LE is that there is a tester for everything. This helps a lot when buying a product. I don't understand why some companies don't do it.
Now to the individual products.
There are three lipsticks. Colours from left to right: 10 trendy coral, 20 magnolia pink, 30 modern red. 2,95€
A clear lip gloss to use on top of a lip stick or just by itself. 2,45€
Five eye shadow colours. 10 silver rain, 20 lagoon blue, 30 green flash, 40 deep brown, 50 pumpkin orange. The names are in no particular order, but I think it isn't too hard to recognize the eye shadow by it's name on the picture. 2,45€
Three creme eyeliners. Two bolder colours. I am not going to buy any of these as they will probably dry up quite fast. (Look
here
.) 10 midnight blue, 20 green line, 30 art brown. 2,95€
An eye liner brush. If you don't already have one, buy it. The Alverde brushes are usually good quality. 1,45€
So far, I like my Alverde blushes. They are nicely pigmented. The colours you get in this LE: 10 shocking pink, 20 new red. 2,95€
A fixing spray. For a long-lasting make up and a nice finish. I personally use thermal water but if you want to give it a try, go ahead. It costs 3,45€.
You should be able to get the LE starting from March, 1st.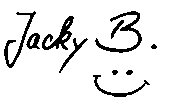 P.S.: Pictures are from Alverde.