Hey girls,
today another LE. This time from p2. It should be available from the beginning of March.
There will be some new nail polish colours. Above you can see three of the new colours, but there will be more. From left to right: 780 crazy about green!, 790 summer to go!, 543 break the rules!. 1,55€
A lip gloss with a mousse-like texture. It is also supposed to taste/smell like chocolate. I personally am no big food of chocolate smelling products. There will be 7 shades available: 010 biscuit beauty, 020 marshmallow moments, 030 no calorie! 100 kisses, 040 sugarland crush, 050 chocolate parfait, 060 sweet time pleasure, 070 berry time choc. Most likely they are from left to right but I am not a 100 % sure. 2,75€
The orange one is a lip peeling for the night. It contains sugar, vitamins, ....
The blue one is a gel for your lips to wake you up in the morning. It contains mint oil and other things. Both are 2,95€.
Day and Night Mascara. The Day brush is supposed to define you lashes and add natural volume. The Night brush gives you 11 times more volume. Honestly, I never understood the logic behind these mascaras. If you can have 11 times more volume, I would want it the whole day. And 11 time more volume?! Totally exaggerated. 3,95€
Brilliant shine eye cream. Metallic and water proof. I will have closer look on these. The colours on the picture are 020 groovy green and 060 bombastic blue. There are 6 colours in total. The others are: 10 pink passion, 030 playful purple, 040 turbo turquoise, 050 cheeky copper. 2,25€
Lastly, powder nuggets. With shimmer. Not good. Don't use them all over your face. I mean who wants to deliberately add shine to her face? These might be good as a highlighter. Plus, they smell like marshmallows. A plus if you like that. The nuggets are rather expensive for a p2 product. 4,65€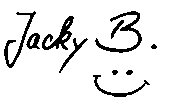 P.S.: Pictures are by p2.