Hey everybody,
today I want to show you a product I have used for the last couple of days.
It is the one of the Maybelline Popstick. I bought it in the colour 030 Pink Lollipop. When I swatched the different colours on the back of my hand in the store. This colour was the one that showed up the most.
As you can see there is not much to see from the swatches. The design of the bullet is great. It is clear, maybe lightly tinted and has a lot of glitter particles in it. Sadly, the pictures don't show it that well. The popsticks have a fruity smell.
Now for the swatches on the lips, because that's what really counts.
Swatch 1: My natural lips.
Swatch 2: Picture taken directly after application.
Swatch 3: Picture taken after a couple of minutes.
Can you see a difference? Me neither. 2 and 3 look a little bit glossier. But that's pretty much it. Ocassionally you find one of the glitter particles on you lips.
Overall, I love the design. But the product itself is not doing anything for me. Basically I use it as a chap stick before I leave the house. I read reviews where the colour showed up on their lips. Not the case with mine. So it's nothing more than a 8 € chap stick.
Have you tried the Popsticks? Did they work for you?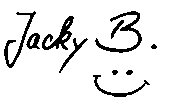 P.S. Take a look at the commercial for the Popsticks
here
. You can see the huge difference between the colour advertised and what you get in the end at around 0:17.