Hey guys,
here is a preview for the Ethno Reloaded Limited Edition by Alverde. It is available since yesterday. So there's a pretty good chance to get some of the products if you're interested.

Let's start with the face products.
Bronzing Gold Liquid
This is a liquid bronzer. It comes in the colour golden origin. 3,45€
Shimmer Blush
This is a striped blush. Swirl the colours together and you get a nice rose shimmer.I know, cause I bought one today! ;-) A review will be up tomorrow. Ethno quintet. 4,95€
Matte Bronzer
This LE comes with two shades. I can't tell you which colour you can see above, because I don't know. 10 pure earth, 20 terracotta earth. 3,95€
Lipstick
The colours of these are really dark. That's what I thought when I looked at them in the store. You can choose between three colour. Unfortunately, I cant't tell you which colours you can see on the picture above. 10 earth, 20 terra, 30 ruby. 2,95€
Eye Pencil
You get four shades. 10 green, 20 gold, 30 aquamarin, 40 mandarin. 2,75€
Eye Shadow Quad
The pigmentation of these quads is quite good. I swatched them. But decided not to take any as I have most shades already. 10 traditional turquoises, 20 folkloric greens. 4,45€
Drama Mascara
Of course there is the obligatory mascara in the LE. The bristles of the wand look extremely short. Maybe it is just the picture. 10 stone grey, 20 tribal brown. 3,45€
Necklace
Accordingly to the bohemian theme of this LE you can buy this necklace to complete your look. 4,95€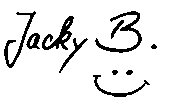 Pictures: Alverde / Layout: Jacky B.