Hey everybody,
time for another LE which is available right now. In fact you will have to hurry if you want some of the products. It is called Whats Up? Beach Babe by p2.
There are 4 fun summer colours available. 010 free of mind!, 020 splendid, 030 good lovin!, 040 adventurous. 1,95€
I tried the eye shadow colours in the store and they are nicely pigmented. They all have a metallic finish. 010 Bora Bora, 020 South Beach, 030 Khao Lak. 2,65€
This LE contains also three lipbalms. Have to say I am not a huge fan of those lipbalms where you have to stick you finger in. I'd rather prefer the direct version from the tube to the lips. 010 vanilla passion, 020 strawberry daiquiri, 030 appletini. 2,45€
You have the choice of two bronzers. I heard that one is more orange than the other. Can't remember which one though. Both are matte. In the picture above you can see 010 caramel. The second colour is called 020 hazelnut. 3,55€
There are also 2 kajal available. The one above is called 010 breezy bay. The white one is called cloudy sky. 2,15€
If you need a new mascara. This one is black. 3,45€
The blush stick comes in two colours. 010 berry glam in the picture above and 020 mocha cream. €2,75
This is a nail file set. You can throw one file in each of your bags to always have one handy. €2,65
This little egg was highly anticipated as it looks like the famous beauty blender. 1,95€
These are sun tattoos. If you are not familiar with the concept of sun tatoos, here is how they work. Before you go on vacation or the pool you stick one of the tatoos on your skin. As you get tanned the skin covered by the tattoo stays white/lighter. Really easy to do. Had these when I was younger and I left them on my arm for the complete vacation. It didn't come off. After the vacation I had the shape on my arm for some time. Just don't tan a lot more or the tattoo will be gone. 2,25€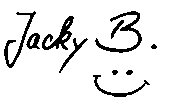 Pictures by p2
Layout by Jacky B.